Why do global business executives prefer
this programme?
---
Is this programme right for me?
This programme is ideal for you if you are interested in
Broadening your global view of the business beyond borders
Creating a global footprint for your business and products
Deepening your understanding of international trade and strategy
Entering new markets and building strategic partnerships
Am I eligible for the programme?
---
Who are my peers?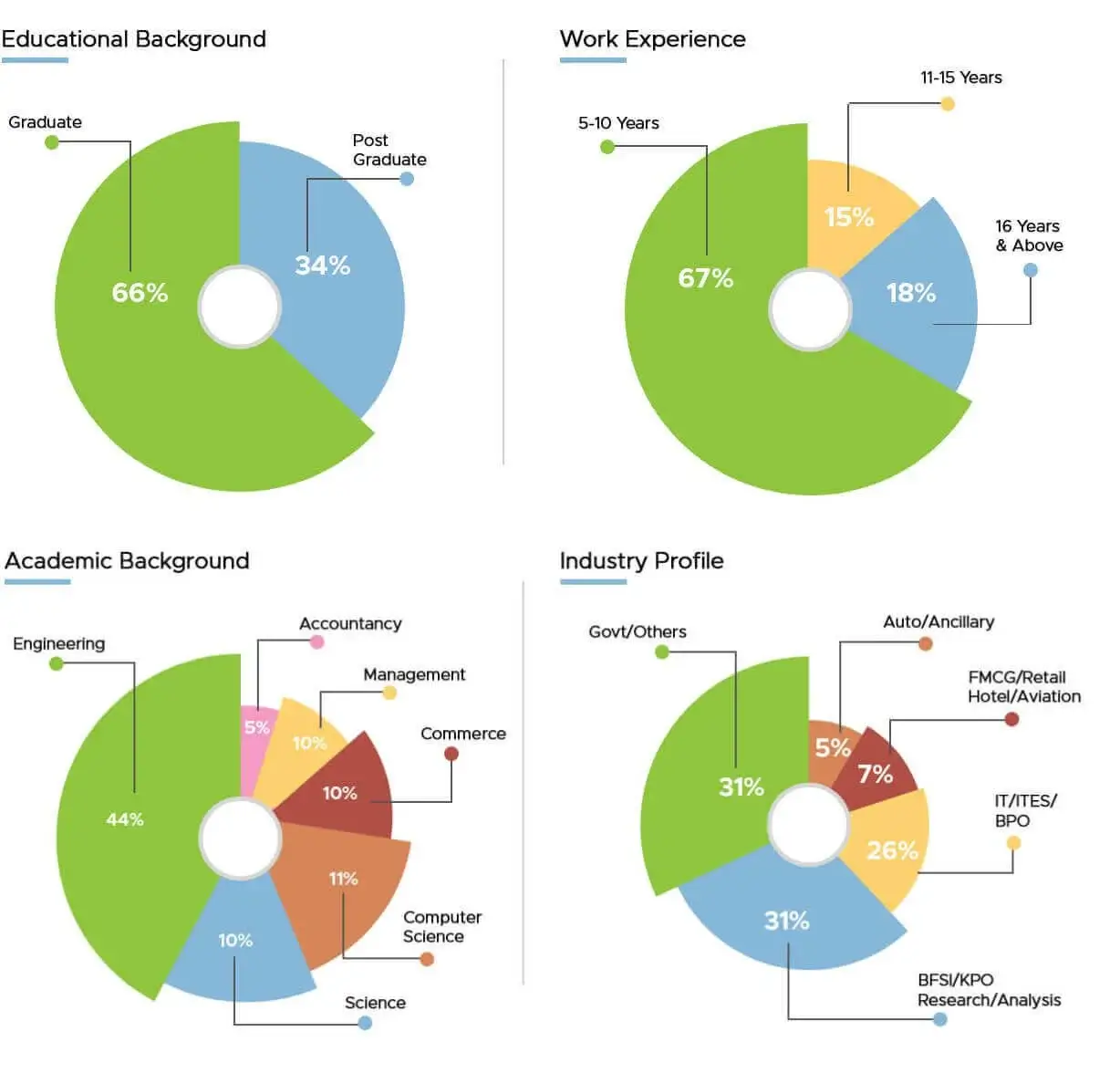 Hear from the program alumni
---
Where do the alumni of this programme work?
50K plus IIFT alumni working with top global organizations
All logos belong to the respective brand owners.
---
Find out why professionals want to
join this programme?
"I feel unequipped to solve larger business challenges encompassing operations, marketing, and strategy. I want to enhance my managerial and leadership skills. This programme perfectly matches my career aspirations." Company Secretary at a Government organisation
"I believe this programme will help me grow as a professional and gear me up to take on bigger challenges in the international environment." Senior Designer at an apparels company
"This programme would be helpful in my career growth into higher management roles. Further, it would help me develop better project management plans." Senior Engineer at an American engineering and construction company
"This programme will allow me to understand the working of global markets, FDIs, and unique characteristics of global economies. It will help me develop strategies for emerging markets." Senior System Engineer at a global mobility and transportation company
"With most of my company's expansion plans based internationally, it makes sense for me to understand international business. This programme will help me better manage the business expansion of my company and better navigate unfamiliar territory." Chief Operating Officer at a digital media company
"This programme offers me a unique opportunity to continue learning on the job while simultaneously supplementing my knowledge in a structured fashion to get the best of both worlds." Deputy Director at a fashion e-commerce company
"I now want to take the company beyond the shores of India and diversify into related products. Further, to lead my team in a better way, I need to acquire new skills from the best in the industry." Director at an industrial equipment manufacturing company
"I hope to acquire a comprehensive understanding of the international markets and a global perspective of the corporate world. I have selected IIFT because it is one of the top institutions" Director at a global flooring company
"I need to do several international JVs and manage distributorship and technological partnerships. This programme will help me to understand factors driving international markets and strategies." Director of Engineering at an aerospace parts manufacturing company
"I want to transition into the domain of strategy and IT management. And in the near future, I want to work on my projects and create something sustainable for society and the world." Senior Consultant at a global audit, consulting, tax, and advisory services firm
---
How will I benefit from this programme?
The programme equips you with the expertise required for
strategic decision-making for international markets.
For Professional Growth
Get in-depth understanding of the operational aspects of international business
Gain an insight into the contemporary business strategy models
Become agile to the changing global business environment
Drive Organisational Growth
Help your organisation thrive in the global markets
Develop dynamic business models that help scale growth beyond geography
Formulate successful strategies in global business scenarios
---
International Business Strategy Course Curriculum
The programme will have three trimesters spread across 18 months.
Trimester 1
Global Strategic Management
Global Leadership Strategies
Cost Management Strategies
Economics of Pricing Strategies
Global Business Environment
IT Applications in Management
Business Statistics
Trimester 2
Corporate Financial Strategies
International Business Laws
Global Sourcing
International Marketing Strategies
Macro-Economic Policies
Services Marketing
Cross-Cultural Management (Seminar paper)
Business Ethics (Seminar Paper)
Trimester 3
International Business Negotiation
Strategic Brand Management
Innovation and Technology Management
Change Management Strategies
Strategy Evaluation & Implementation
Strategic Alliance
Corporate Forex Management Strategies
Who will I learn from?
You will learn from an eminent IIFT faculty group and industry experts led by the programme director.
Programme Director
How do I join this programme?

Apply for the
Programme

Submit
Documents**

Selection by
IIFT Committee*

Join the
Programme
*Selection for the programme will be done by IIFT and is strictly based on the education, work experience, and motivation of the participants.
**Scanned copies to be submitted within 7 days
a Education Certificate
b Experience Letter/Latest Pay Slip
---
What will be my investment?
| Details | Amount |
| --- | --- |
| Application Fee | ₹2,500/-* |
| Registration and Processing Fee | ₹10,000/-* |
| Course Fee (Can be paid in instalments) | ₹3,60,000/-* |
| Books/Study Materials | ₹15,000/-* |
| Library Access Fee | ₹4,000/-* |
| Campus Fee | ₹10,500/-* |
| Alumni Fee | ₹10,000/-* |
| Total Fee (exclusive of Application and Registration Fee) | ₹3,99,500/-* |
Course Fee Installment Schedule (INR)
1st instalment of programme fee
21st Feb 2023
₹1,20,000/-*
2nd instalment of programme fee
25th June 2023
₹1,20,000/-*
3rd instalment of programme fee
25th Oct 2023
₹1,20,000/-*
Fees paid are non-refundable and non-transferable.

Loan Options Available

Nominate your employee to avail special benefits *GST, as applicable
---
How will the programme be delivered?
18 Months Executive
Post Graduate Diploma

3 IIFT Campus Visits of 6 days each, including a Port Visit and a Valedictorian Ceremony

Live Interactive Sessions by IIFT Faculty and Industry Experts

Best-in-class Self-learning Content, Case Studies, and Research Projects

Classes will be held once a week (Sundays - 9:00 am to 3:30 pm)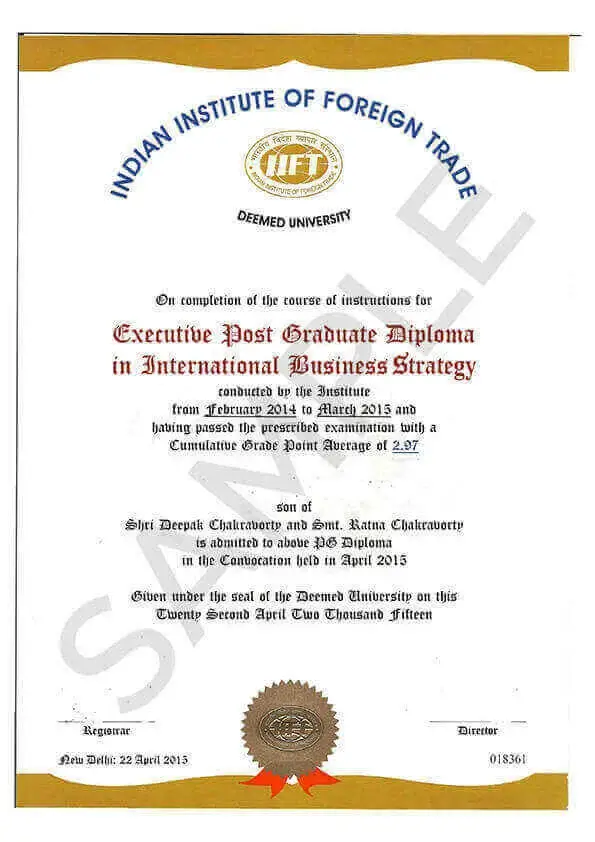 The programme will be delivered on TalentSprint's digital platform ipearl.ai
Campus Visit dates will be announced closer to the commencement of the programme.
---
About IIFT
An autonomous institution under the Ministry of Commerce & Industry (GoI)
Certified with NAAC and AACSB accreditation
Core competencies in education, training, research in the banking and international business and foreign trade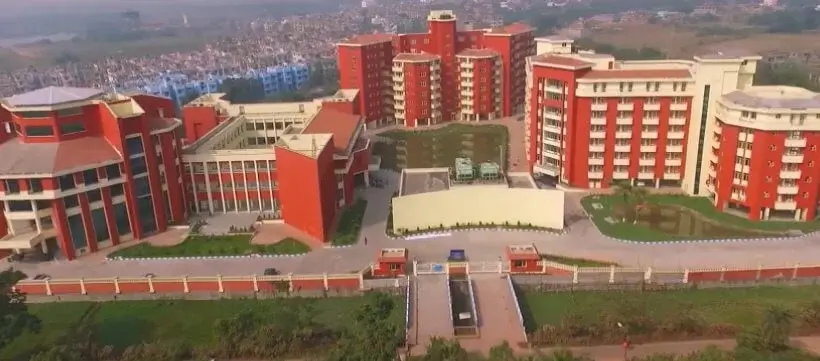 #24

NIRF 2022 Ranking under the 'Management' category

#6

Ranked by Chronicle B School Survey 2020

#10

Ranked by Business Today's "India's best B-schools 2019"
The Indian Institute of Foreign Trade (IIFT) was established in 1963. Since its inception, it has contributed significantly to the external trade sector of India through policy research and skill-building. The institution has been consistently ranked among the top 10 B-Schools in the country. Given its rich contributions in imparting knowledge and training in Trade, Economics, and International Business areas helped the institute to earn the status of "Deemed to be University" in the year 2002. The National Assessment and Accreditation Council (NAAC) recognized IIFT as Grade 'A++' Institution in its evaluations in 2005 as well as in 2015. Recently (Nov 2021), the institution was granted the prestigious Association to Advance Collegiate Schools of Business (AACSB) Accreditation making it amongst the top 900+ Business Schools in the world to have earned this accreditation. To know more about the institution and its contribution, visit https://iift.nta.nic.in/ .
---
FAQ
Frequently Asked Questions
13 Feb 2023 23:59:00 UTC +5:30