TalentSprint Awards 2012
Thu, Jul 19, 2012
TalentSprint Awards 2012 were given out at the Expert Career Counselling Event at Ravindra Bharati on 15th July, 2011. The awards were given by H.E. Shri E.S.L. Narasimhan, Honorable Governor of Andhra Pradesh.
TalentSprint Special Recognition Award - 2012 was awarded to Dr. Sashi Reddi for his Extraordinary collaboration and mentorship in the design of industry-led, just-in-time inventory management.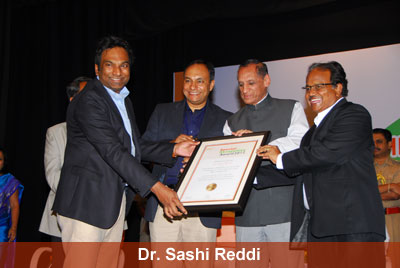 TalentSprint Learning Innovation Awards - 2012 to 4 Colleges for their Extraordinary commitment to their student community by enabling on-campus, industry-centric learning of global standards.